Your home is probably the biggest purchase you will make in your lifetime. Why not keep it looking its very best?
Over time your home is exposed to many elements -- sun, rain, wind, ice, wind, animals, plants, algae, etc. Some of those things can stain or discolor the exterior of your home. Our house washing service can help erase the effects of those on your home.
It's important to use the proper cleaners and techniques to maintain your home in the best condition possible.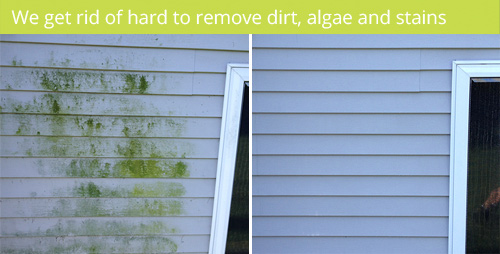 ---
HIGH PERFORMANCE HOUSE WASHING SERVICES
When you consider a house washing from High Performance Services, ask us about the many services we offer! We can clean just the surfaces you want or the entire home exterior.
Roof Cleaning
Make your
roof shingles
look new again with High Performance Service soft washing.
Vinyl Siding Washing
We kill algae and remove dirt on your home's vinyl siding to give it a bright, fresh appearance.
Window Cleaning
Our technicians have the equipment and know-how to reach high windows and leave the glass crystal clear.
Cement and Surface Cleaing
Remove dirt, stains and other unwanted marks on your
sidewalks, driveways and patios.
Deck and Fence Cleaning
Bring your gray, discolored
wood decks and fences
back to life with and make the wood look new again.
---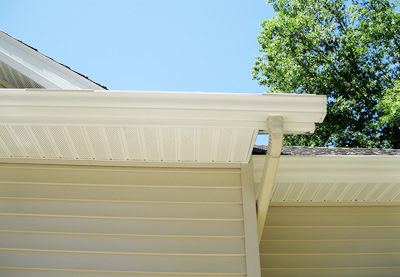 Add Gutter Cleaning to Your House Washing Service
High Performance Services understands the importance of proper draining. When gutters are blocked, water can build up and turn to ice in the winter months and cause water build up that can result in leaking of your basement, crawl space and even garage.

High Performance can manage this issue for you! We can put you on a schedule or a one time cleaning, We can also whiten those gutters back up for you!
High Performance Services will determine the best technique to clean your home and make it look it's very best!
Schedule Your Service!

Call (231) 299-9296