Our roof cleaning service in Ludington and Traverse City extends the life of your roof by removing the contaminants that can damage it. High Performance Services roof cleaning has mastered the most innovative ways to clean your roofs, siding and gutters. We are soft wash experts!
Schedule Your Service!

Call (231) 299-9296
---
REMOVE BLACK STREAKS AND STAINS FROM MY ROOF
We can get rid of those ugly black streaks quickly and affordably, every time. Our new and innovative equipment is state of the art! We even offer up to a 2-year warranty on our service.
What Causes Black Streaks on Roofs?
You might think that the black streaks you see on your shingles are just dirt. However, the streaks are caused from a host of organisms such as algae, mold, mildew and moss. Your roof shingles provide an ideal place for these contaminants to grow.
Roof Cleaning Can Prevent Shingle Damage
Aside from leaving black stains on your roof, unchecked algae and moss growth can also cause shingles to deteriorate and fail. As the contaminants grow and root into the roofing material, they can cause shingles to lift and and fall apart.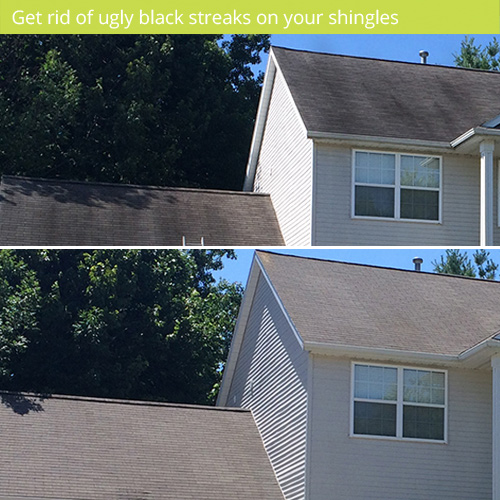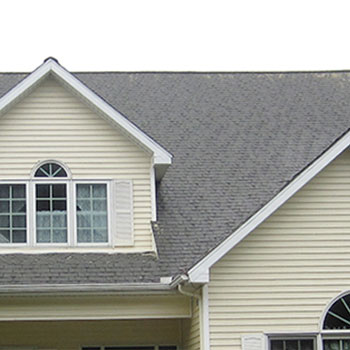 Can I Pressure Wash My Roof?
Never use a pressure washer on your roof! Pressure washing your roof can damage the shingle and remove the granules on the surface, reducing the life expectancy of the roof. High Performance Services uses a Soft Wash system that does not harm your roof. In fact, we can actually INCREASE the life of your roof!
We Clean Your Roof the Soft Wash Way
High Performance Services uses a cleaning process called Soft Wash to clean your roof. Soft Washing uses special detergents to kill the harmful algae and contaminants that grow on your shingles and stain your roof. Our detergents are safe for your lawn and landscaping, so you can be confident knowing that your roof will look great without harming your trees, shrubs and grass. Contact us today and get your free estimate!
---
High Performance Services Roof Cleaning can clean every single part of your roof, house or business building. You name it - High Performance Services can do it.