Home of Ludington Winner has been Cleaned!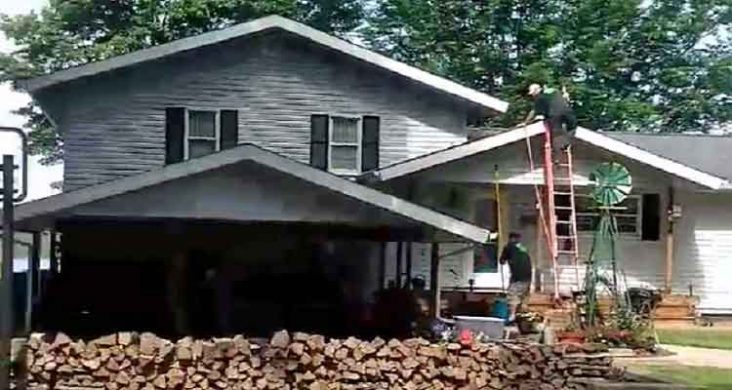 This spring we gave away two complete house washings for free. One was for the Ludington area and the other for the Traverse City area. We recently cleaned the home of our Ludington winner, Bruce Mitchell.
After the cleaning, we received a nice message from Bruce about how happy he was with High Performance Services. He wrote: "I was so excited to win this package as our house was in bad need of a good cleaning. I wasn't here for the process but my house and garages are shining like new. I even got a follow up call to see if everything looked OK after they were done by Kurt Vandenheuvel. This company is first class for sure!!"
Here is a video of Bruce's clean home…
Let High Performance Services help you with cleaning the exterior of your home.
Over time your home is exposed to many elements — sun, rain, wind, ice, wind, animals, plants, algae, etc. Some of those things can stain or discolor the exterior of your home. It's also important to use the proper cleaners and techniques to maintain your home in the best condition possible. Your home is probably the biggest purchase you will make in your lifetime. Why not keep it looking its very best using the best techniques available?
High Performance Cleaning offers more than just house washing! We can also clean the algae that causes black streaks on your roof. There are always windows that need to be cleaned. Don't forget that the leaves and sticks need to be removed from the rain gutters for them to work properly. Along with keeping your house looking nice, we also can clean the concrete surrounding your home.
And finally, don't forget about your deck and fence. High Performance Cleaning can also do fence and deck cleaning and refinishing — making everything look fresh again.
Schedule Your Service Today! Call (231) 299-9296