Improve Your Home's Curb Appeal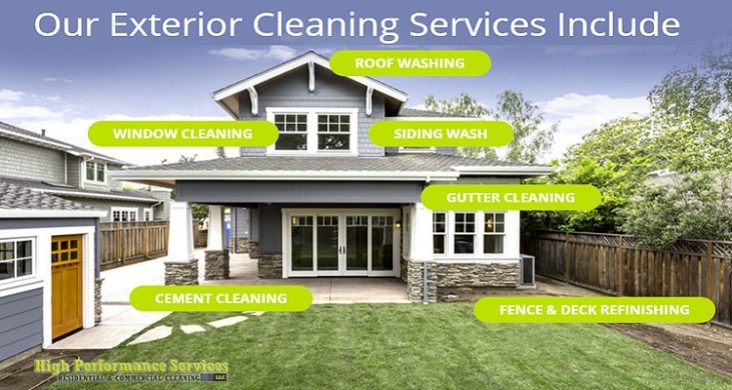 When meeting someone for the first time, they always say that your first impression of a person is the most important. The same can be said about your home. How inviting is your home to visitors? Are you selling your home sometime soon? How does it look when people drive past it? There are many ways to improve your home's curb appeal.
At High Performance Services we offer many way to make your home look nicer. Starting from the top down…
We can clean your roof  — We can get rid of those ugly black streaks quickly and affordably. We even offer up to a 2-year warranty on our service.
We can clean your gutters — Leaves, twigs, and little whirly-birds clog up your home's gutters. High Performance Services can help remove the leaves and other debris which prevent water from properly draining. Don't risk climbing on your roof or ladder to reach your gutters.
We can clean the exterior of your home — Over time your home is exposed to many elements — sun, rain, wind, ice, wind, animals, plants, algae, etc. Some of those things can stain or discolor the exterior of your home. Our house washing service can help erase the effects of those on your home.
We do windows — Keeping your windows clean is an important part of your home's maintenance. Make sure your house looks the best that it can with sparkling clean windows.
We can clean your cement and brick surfaces — Don't let a dirty driveway, sidewalk or patio diminish the appearance of your home.
We can clean and restore your decks — Our deck cleaning service lets you enjoy a clean, algae-free deck and patio, adding even more enjoyment to your outdoor space. A clean deck is not only nicer looking, but safer as well.
And that's just the outside! We also offer interior cleaning services.
Give Us A Call!
Schedule your cleaning today. If you live anywhere from Muskegon to Traverse City — we service those areas. We look forward to hearing from you. Call us today at (231) 299-9296.